Does your electric car need a charging point?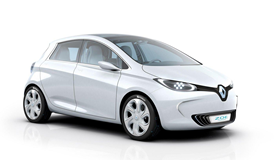 LugGEnerGy has the best charging points, with the best service for the installation of a recharging point for your electric vehicle.
The installation of a charging point can be performed either in your garage community, or in your private garage. We can also install charging points in your company or location.
LuGEnerGy catalogs will provide you the best prices for recharging points available in the market. Choose which one is the best for you with our advice.
Choose your option for requesting a quote:
Garaje Comunitario
Garaje Privado
Empresa Privada
Punto de recarga Garaje Comunitario
Punto de recarga Garaje Privado
Punto de recarga para empresas
Según Normativa Vigente
Según Normativa Vigente
Según Normativa Vigente
800 €


A partir de...

750 €


A partir de...

750 €


A partir de...

Más información

Más información

Más información